Wallets
An important thing to understand is that wallets are simply a secure way to look at the block-chain that belongs to you so you can view your records and transactions. Think of it like Gmail, where your wallet is your Gmail login and password, but you're not actually storing the emails yourself, you're simply accessing it. Your tokens and transactions are saved on a block-chain, which is distributed across a vast network. So it's always there, no matter if you lose your wallet. You just won't be able to access or do anything with the tokens without your wallet.
Every Wallet has its own unique address and each wallet you create will give you an address.
There are several ways to get started with Conceal. However, all of them require the creation of a wallet. The Conceal Wallet is like a bank account to store your coins. This Guide will go through the three major wallets and how to set them up and use them.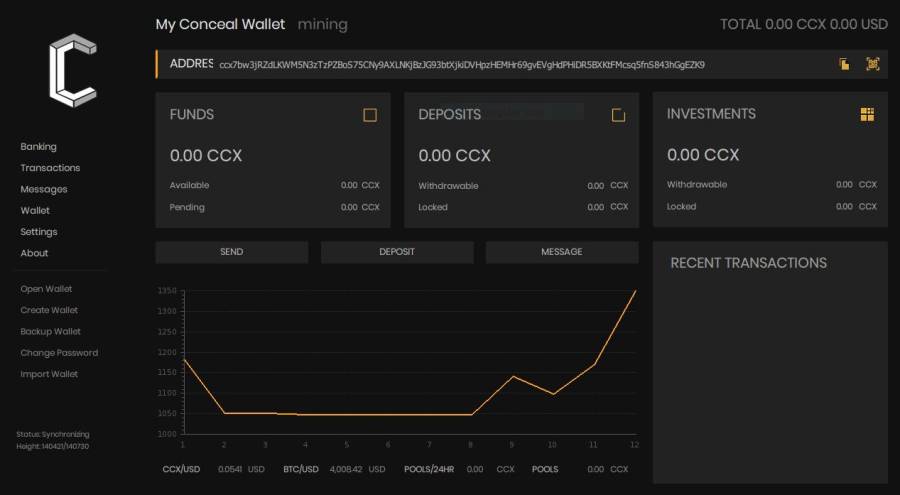 Releases
CLI wallet
GUI wallet
Wallet Installation
Creating a new Wallet
Wallet Backup
Wallet Encryption
Web wallet
Creating a Web wallet
Paper wallet
Wallet FAQ
How to fix "MSVCP140.dll is missing" system error
How to create and backup a CLI Wallet?
How to mine?
Outputs / How to optimize your Wallet?
CLI optimization
GUI optimization
Fusion Transactions
How to compile a wallet on *nix?
concealxwallet commands
concealxwallet
concealxd (daemon) commands
Conceal Cold Staking vs. Masternodes
Conceal Cold staking
Masternodes
Conclusion