Wallets
Wallets are simply a secure way to access your activity stored on the vast distributed Conceal.Network blockchain. Each wallet created has a unique address and private keys that belongs to the user that created the wallet. As long as your wallet is backed up properly, you will always be able to access your activity, even in the event of a computer hardware failure or you lose access to your personal computer.
Think of it like Gmail, where all you need to access your account is a browser and your username and password. You don't technically store the emails yourself, you simply access the emails that belong to your account.
Conceal.Network offers several wallet options:
RPC Wallet (Walletd) | Service Wallet

Command Line Wallet (CLI)

Desktop Wallet (GUI)

Lite Wallet

Web Wallet

Mobile Wallet

Paper Wallet
Each wallet comes with a unique address and private keys and the 25 word mnemonic seed. These provide the ability to restore your wallet.
The following guide will provide an overview and setup up for each wallet. If you have any additional questions, comments or issues, please contact us at:
Email: ccx@conceal.network
Discord: https://discord.conceal.network
Twitter: https://twitter.com/ConcealNetwork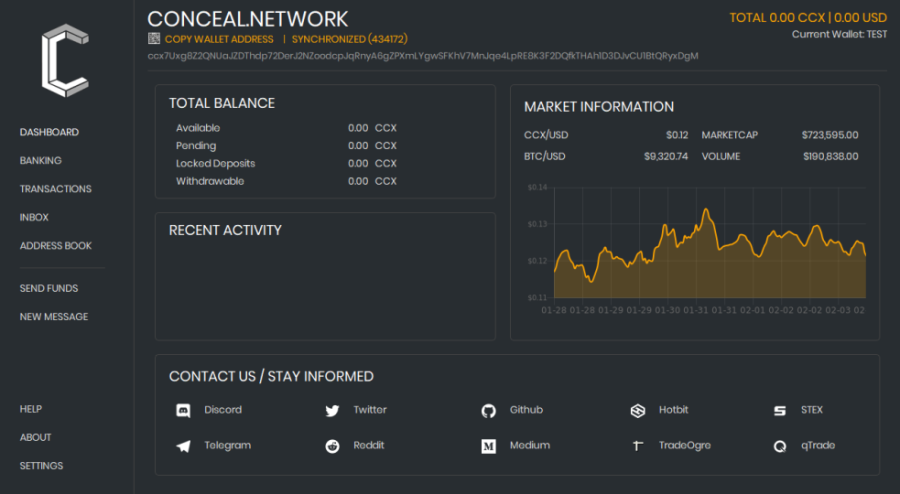 Releases
RPC Wallet (Walletd) | Service Wallet
Command Line Wallet (CLI)
Desktop wallet (GUI)
Wallet Installation
Creating a new Wallet
Wallet Backup
Wallet Encryption
Wallet Import
Lite wallet
Web wallet
Creating a Web wallet
iOS
Mobile wallet
Creating a Mobile wallet
Export private keys
Address Book
Paper wallet
concealxwallet commands
concealxd (daemon) commands